Seldom Heard Forum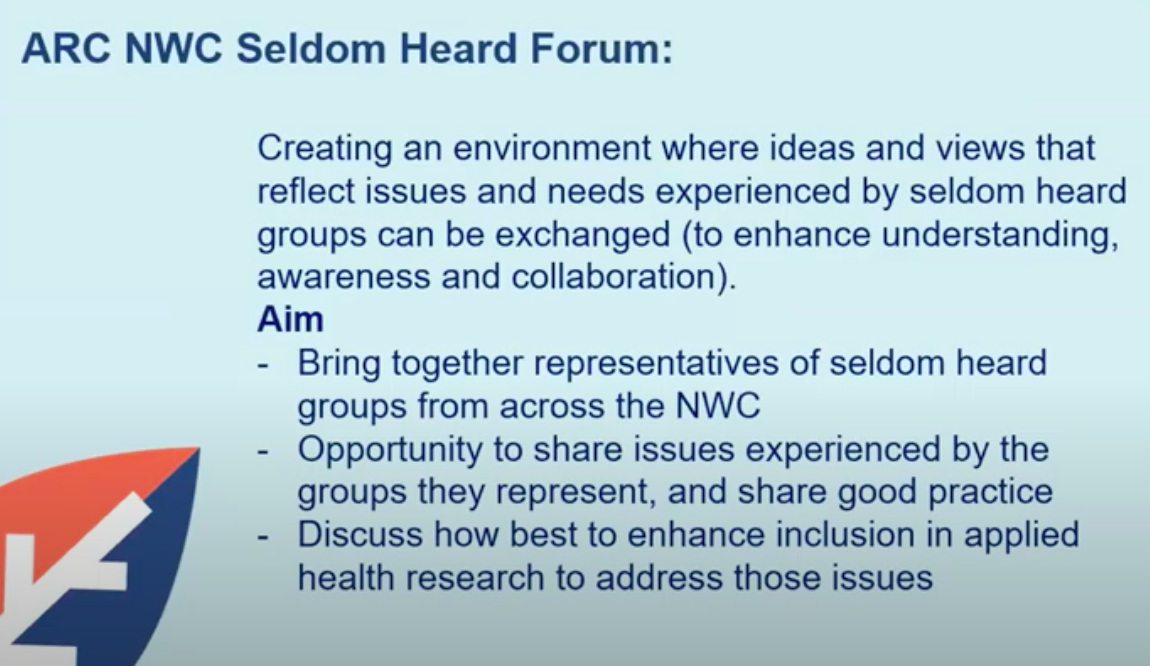 Seldom Heard Forum One – 22nd March 2021
Blog from Dr Shaima Hassan – reflecting on the first forum.
Seldom Heard Forum Two – Youth at Risk
Thank you to all who attended the second Seldom Heard Forum held in May 2021. 55 attendees heard young people present their own stories and the challenges they face which really put the issues being discussed in context. Some very interesting presentations and "real world" insights were presented including the community work of several of our Public Advisers and community groups.
Seldom Heard Forum: Dates and topics 2021-2022
19 July 2021: Neurodiversity
20 September 2021: Gypsy, Roma and Traveller
15 November 2021: Men's health and wellbeing
17 January 2022: Refugee and asylum seekers
14 March 2022: LGBT
9 March 2022: Fathers
14 July 2022: Prisoners
---