ARC NWC Seldom Heard Voices Forum: Youth at Risk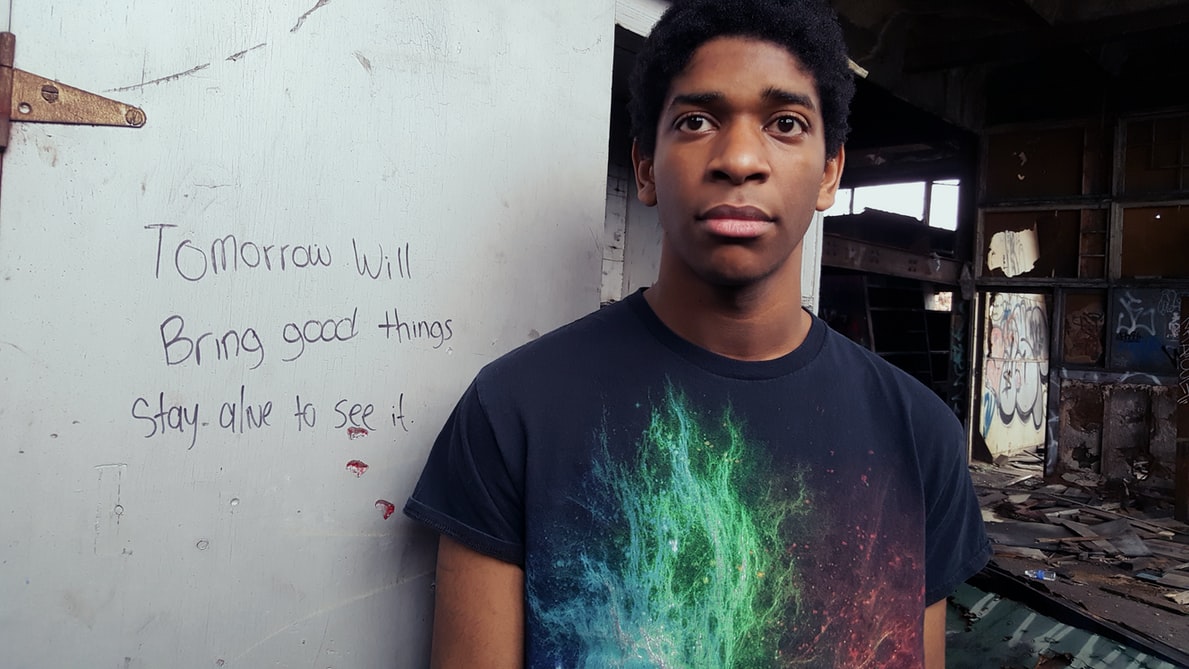 Blog author: Selina Wallis, ARC NWC Public Involvement Manager
We recently held our second ARC NWC Seldom Heard Forum which focused on Young People at Risk.
Young people can be at risk of criminal and sexual exploitation. The underlying causes of children's vulnerability to exploitation, such as poverty and inequality and, lack of support services for children in need and their families need to be addressed.
Criminal exploitation of children is an increasing concern in the UK. Children of all ages are at risk, and the number of 10 to 17-year olds arrested for intent to supply drugs has gone up by almost 50% outside London. Children are easily criminalised, and are usually not then viewed as victims of exploitation. There is also a lack of data and reporting about children at risk of criminal exploitation.
In the North West more than a third of children are growing up in poverty after housing costs are factored in, child poverty levels have risen in almost every local area in the North West from 2016 to 2020. Spending on youth services in England and Wales has been cut by 74% in real terms in less than a decade. Outside of London, Merseyside is the biggest exporter of county lines (transportation of drugs between areas). Children are also a risk of getting involved in violence and knife crime. Children in families at risk may frequently go missing (often a marker for exploitation) and children may be taken into local authority care. The covid-19 pandemic has increased many of the risks to children without reducing the causes.
This important forum was convened to look at some of the services working in this area in the North West. There were approximately 50 attendees from across the region and sector. Presenting was ARC Public involvement team Selina Wallis, Shaima Hassan and Public Adviser Naheed Tahir.
First to speak were Sarah Swanson (Director of Pathways & Partnerships) and Dr Kate Herod (Head of Secure Children's Care) from the charity Nugent on 'Hearing the voice of the child within a systems context'.
The presentation provided a brief overview of Nugent, highlighting the provision dedicated to Children and young people. We heard about the innovative and creative ways in which they empower and hear the voice of the child and how this can be utilised to inform decision making and good practice within the system and context surrounding the child.
One of the most thought-provoking slides talked about the language used in the care system and how children feel about the terms used by professional, asking questions like:
Why is spending time with my family called 'contact' by professionals?
Why do professionals refer to my friends as 'peers'?
Why do professionals refer to my mum & dad as 'birth parents'?
We heard how young people are expected to attend meetings with up to 20 professionals to discuss their future and how important advocacy is, that children in care have extremely restricted choices and little personal power. Covid has made things even more difficult with children denied visits and family contact and free time due to lockdown. We also talked about how we can ensure the voice of the child is centred in research that can improve the lives of children in care, and how we can coproduce research together. In the Q and A one participant said that in terms of research, it is really difficult to get ethical approval for research with vulnerable young people. We all need to work collaboratively to share the point that it is unethical not to involve young people.
Next up we had Michael Carey and Kimberley Preston from Speke Venny. Speke Adventure Playground (The 'Venny') is made up of local residents and volunteers who oversee the administration and delivery of the facility and its services. Opening 6-days per week they provide a safe and engaging environment for young-people and their families to grow and learn, and through early intervention, structure, diversionary activities and creative approaches challenge their exposure to evidenced social issues, educational, health and economic problems empowering them with knowledge, confidence and life skills to make informed decisions to redress the adverse effects of deprivation helping them change their aspirations, future prospects and well-being.
We saw a film featuring many of the young people and the projects they had been involved with. This as originally used to support a Crimebeat application, where they received commendations both regionally and nationally for the innovation shown in tackling real local issues using creative as a steer to engage young people. Speke is a' forgotten ward.' Work with kids and families reduces risk of #cce but youth work is increasingly defunded
Next up Alan Walsh from Anfield boxing club and the 'Real Men don't carry knives campaign' working on tackling youth violence through exercise and youth provision plus an innovative joint initiative and pathway with Alder Hey hospital to support all victims and perpetrators of knife crime.
He described how adults often put kids into boxes, not listening to their lived experience. #cce been happening for years. . . We need to look at the drivers of knife crime and youth violence together. Gangs can be family and safety for kids (until they aren't). Is it grooming or free choice? Both?
We heard how there is a major problem of youth violence presenting at Alder hey hospital in Liverpool.. Over lockdown he said there was approx. two stabbings a week. Data on youth knife crime is not being recorded systematically in hospitals. In this new programme Youth outreach workers for the programme don't clock off. They go in to support youth involved in youth crime at alder hey at 3am and weekends. Whenever necessary. Previously children treated for stabbing injuries had no aftercare. Now we are listening to #yp and there have been no repeat offenders in the 2 years since the programme started. We talked about the ingoing issue of evaluating programmes, applying for funding and research grants and the support ARC NWC can provide.
One of our ARC NWC Public Advisers, Paul Moran talked about how his boxing club in Old Swan, Liverpool had helped youngsters as an intervention and prevention to reducing knife crime as well as the clubs being there for the children to socialise and be listened to. Hearing why he became an ARC NWC adviser and how he is working as a team with researchers to make real impactful applied health research, now co leading one of our research themes.
The forum also had video presentations from two very brave young people Haseeb and Malikah. Haseeb shared his experience of growing up and how asking for help and support enabled him to be a better person. Malikah courageously spoke about the life experiences and mental health challenges she had faced. She felt there was a need for young people to be connected with professionals, have conversations and work together to come up with solutions for young people
In the forum Q and A we heard how even when young people are being referred to CAMHS for treatment, they are waiting a long time on waiting lists and then many are rejected as they do not meet criteria – more needs to be done others felt its a postcode lottery to access the right support, with funding for preventative and early intervention services has been significantly reduced year upon year.
One participant said "The inspirational contributions from young people today have been amazing, echoes Alan's point earlier that we need to start by listening to what they tell us – we will learn a lot"
Watch the forum here:
Following the forum we asked participants Following todays forum, what do you think are the main issues that need to be considered in future health research?
Answers included:
• Grass root work prevention
• Effect of poverty and deprivation (esp through lockdown) and o those with additional needs, chronic conditions. child or parental mental health- missing appointments
• Voice of yp in care and being able to shape research
• Impact of social media and internet use upon mental health and well being
• brokering relationships with yp at risk across hospitals
Links
https://wearenugent.org/
https://spekeadventure.co.uk
https://merseynewslive.co.uk/2021/04/28/merseysides-youth-knife-crime-we-would-be-petrified-if-we-got-a-true-picture/
https://www.childrenssociety.org.uk/sites/default/files/2021-03/Disrupting-Child-Exploitation-Proposal.pdf
https://www.catch-22.org.uk/services/merseyside-child-sexual-exploitation-service/
https://www.cypnow.co.uk/features/article/child-criminal-exploitation-tackling-criminal-exploitation
https://www.theguardian.com/society/2020/jan/20/youth-services-suffer-70-funding-cut-in-less-than-a-decade
https://assets.publishing.service.gov.uk/government/uploads/system/uploads/attachment_data/file/794554/6.5120_Child_exploitation_disruption_toolkit.pdf
https://www.lcvs.org.uk/how-covid-19-impacted-children-young-people-parents-and-carers/
---