Care and Health Informatics (CHI) Overview
Poor integration of data sources, infrastructure and data scientists has impeded effective research and implementation in the North West Coast region. We will help to unlock this potential by bringing people and data together on infrastructure tailored to meet the needs of modern data usage.
To achieve this, the Care and Health Informatics team (CHI) works across the whole care and health data lifecycle.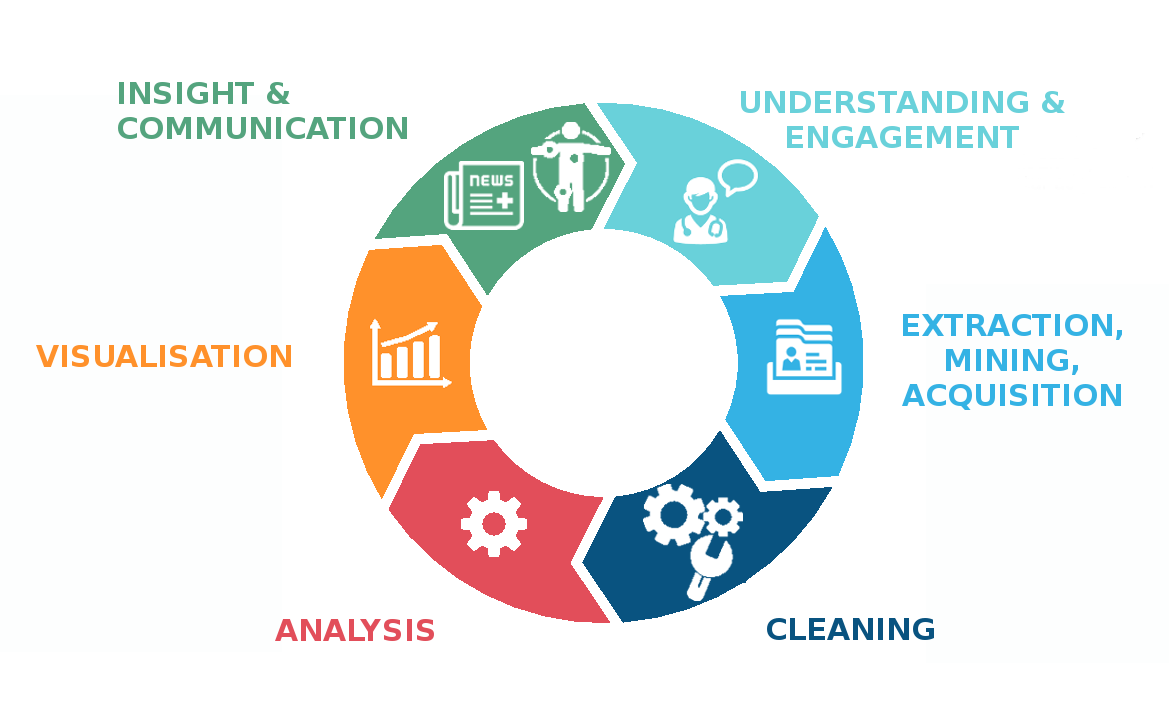 This will mean different things for different projects, but may include:
Understanding & engagement: We speak to patient facing staff and researchers to understand their research questions and identify where we can support ARC research with our expertise in software, tools or data.
Extraction, mining, acquisition: We extract data from health records, generate datasets through techniques such as text mining and process local authority data. We also acquire additional datasets relevant to health from a variety of sources.
Cleaning: We spend A LOT of time assessing data quality and preparing data for use in research. This could include e.g removing duplicate information, correcting any obvious errors, deciding what to do when large chunks of data are missing. We also may remove identifiable information or link to additional data sources.
Analysis: We look for trends and associations in data.
Visualisation: We generate visualisations of data to help find and summarise information from it. This has included maps and virtual reality.
Insight and communication: Our outputs of our work feed into front line care, public communication and academic journals.
You can watch us talking about about this in more detail in a video from the last ARC FEST.
An integral part of all the work we do is around data governance. While it may be easy for us to imagine new ways of collecting. joining and analysing data, we must always be consider if we should do it. This is where our public advisors will help to guide us.
We are also developing training and knowledge exchange mechanisms to help skills development in the region.
We are not starting from scratch with CHI – we are building on the work from CLAHRC and Connected Health Cities programme which have both had an impact on the region already. As well as working with Northern Health Science Alliance, HDRUK, Liverpool Health Partners and others.
You can find out more about the projects we are involved in on the projects page and more about us on the team page. If you have have any enquiries about the work we do or you want to get involved then send us an email: chiquery@liverpool.ac.uk.
---