Video puts spotlight on COVID-19 Dementia Study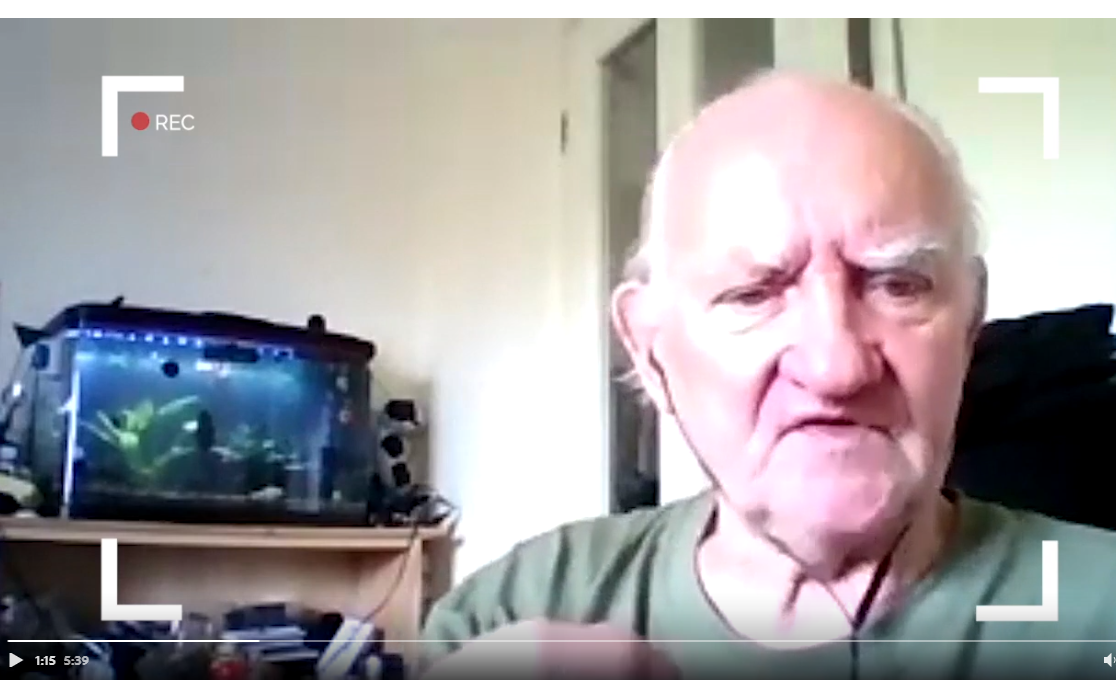 People from across the dementia community, including ARC NWC Public Adviser Stan Limbert (pictured) have taken part in a video to talk about their experiences of participating in an ARC NWC study, thought to be the first funded study on COVID-19 and Dementia.
The study set out to understand the immediate and long-term effects of social service closures on the wellbeing of older people, people living with dementia, and unpaid carers, and initial findings will be published early September.
Across the UK, over 850,000 people currently live with dementia, with carers providing an estimated £13 billion of unpaid care a year.
Dr Clarissa Giebel, Research Fellow of the Health and Care Across the Life Course (HaCAL) theme, said: "People living with dementia and older people can be heavily reliant on accessing support groups, social activities in the community, befrienders, day care centres, or singing and dancing groups to stay socially active and get the support that health care services cannot provide.
"However, due to COVID-19 these face-to-face services are now temporarily closed down, leaving huge gaps in support and care needs. Family carers are struggling to provide enough support for their loved one living with dementia and those living alone with dementia now finding themselves completely shut off from much-needed social support."
Professor Mark Gabbay, Theme Lead for HaCAL, said: "Under the emergency COVID-19 act, local authorities may soon implement more stringent cuts, further reducing their support for unpaid carers. This vital research will help inform the Government's six-month review of these measures."
Full URL of Video:
https://www.behance.net/gallery/102839539/Covid-19-Dementia-Study
---