Showcase event shines spotlight on students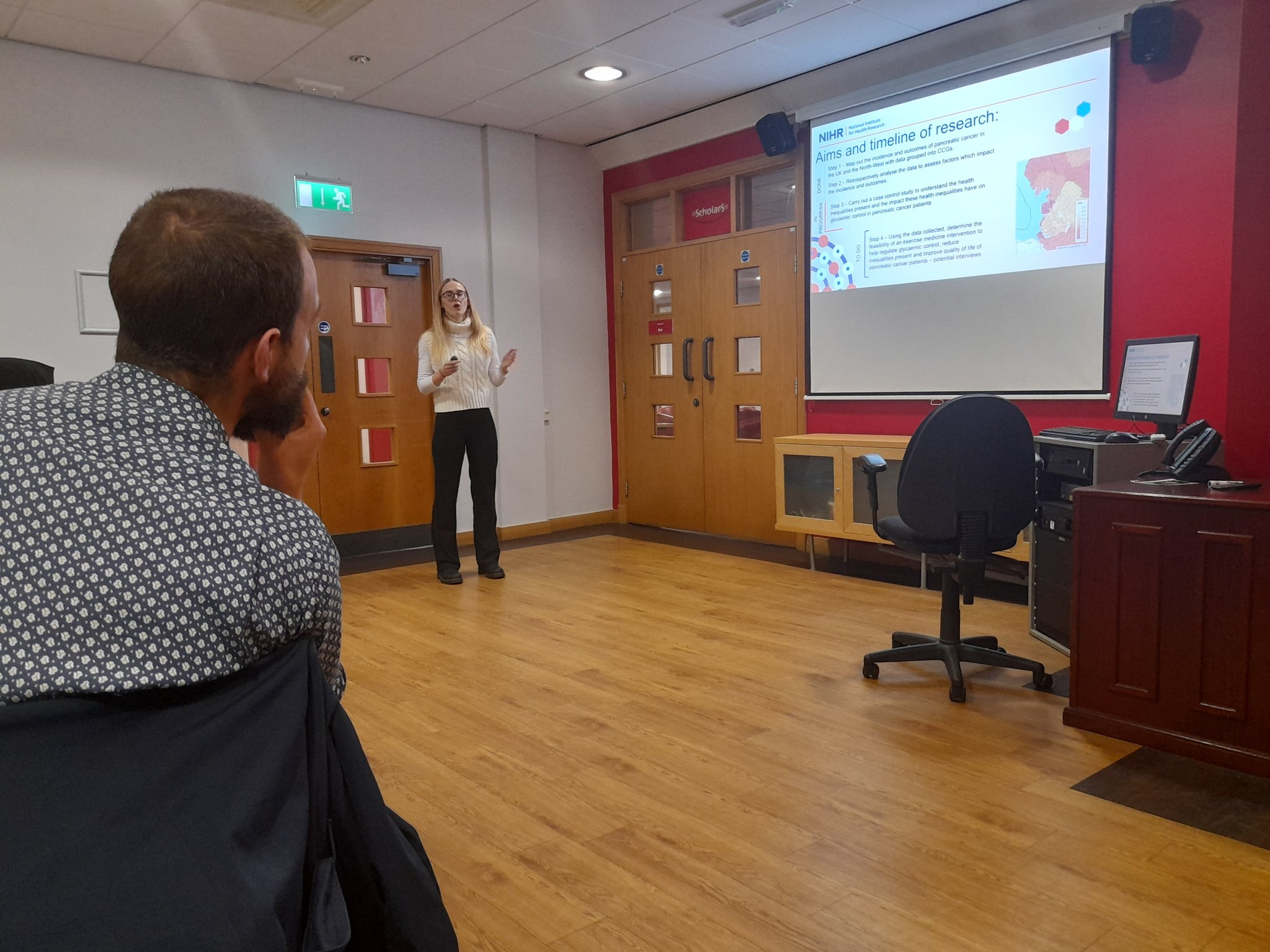 The latest ARC NWC Annual Doctoral Research Showcase Event (of student cohorts 1&3) took place on the 2nd November 2023 at Scholars Restaurant in the University of Central Lancashire.
The event is a highlight in the ARC NWC Calendar, offering ARC Doctoral Fellows the opportunity to showcase their research.
In a mix of pre-recorded and live face-to-face presentations, an enthusiastic audience heard latest insights on the progress of PhD projects from twelve students, identifying health inequalities in key health areas including infant feeding, pancreatic cancer, social prescribing, public involvement, big data, dementia and mental health.
The audience included the ARC Director, ARC Programme Manager, IMPaCT Theme Lead and Public Advisor Co-Theme Leads, Theme Leads, Primary Supervisors, and the Public Involvement and Comms teams.
Research Fellow and Academic Career Development Lead for ARC NWC, Colette Miller, said: "Within this supportive environment, the students are encouraged to demonstrate their progress, and discuss any successes and challenges they have faced during the previous year. All have asked to prepare a brief presentation with a particular focus on: how the research has, and continues to be, informed by the FOREquity tool; their engagement with Public Advisers; and how the work is supporting the ARC NWC Priorities."
Dr Jane Cloke, ARC NWC Programme Manager, said: "It's wonderful to see how the people we interviewed over zoom during lockdown have progressed with their research training. Thank you for a fascinating and heart-warming afternoon."
To find out more about the individual student PhD projects please visit their webpage here.
---