Researchers keep their finger on the pulse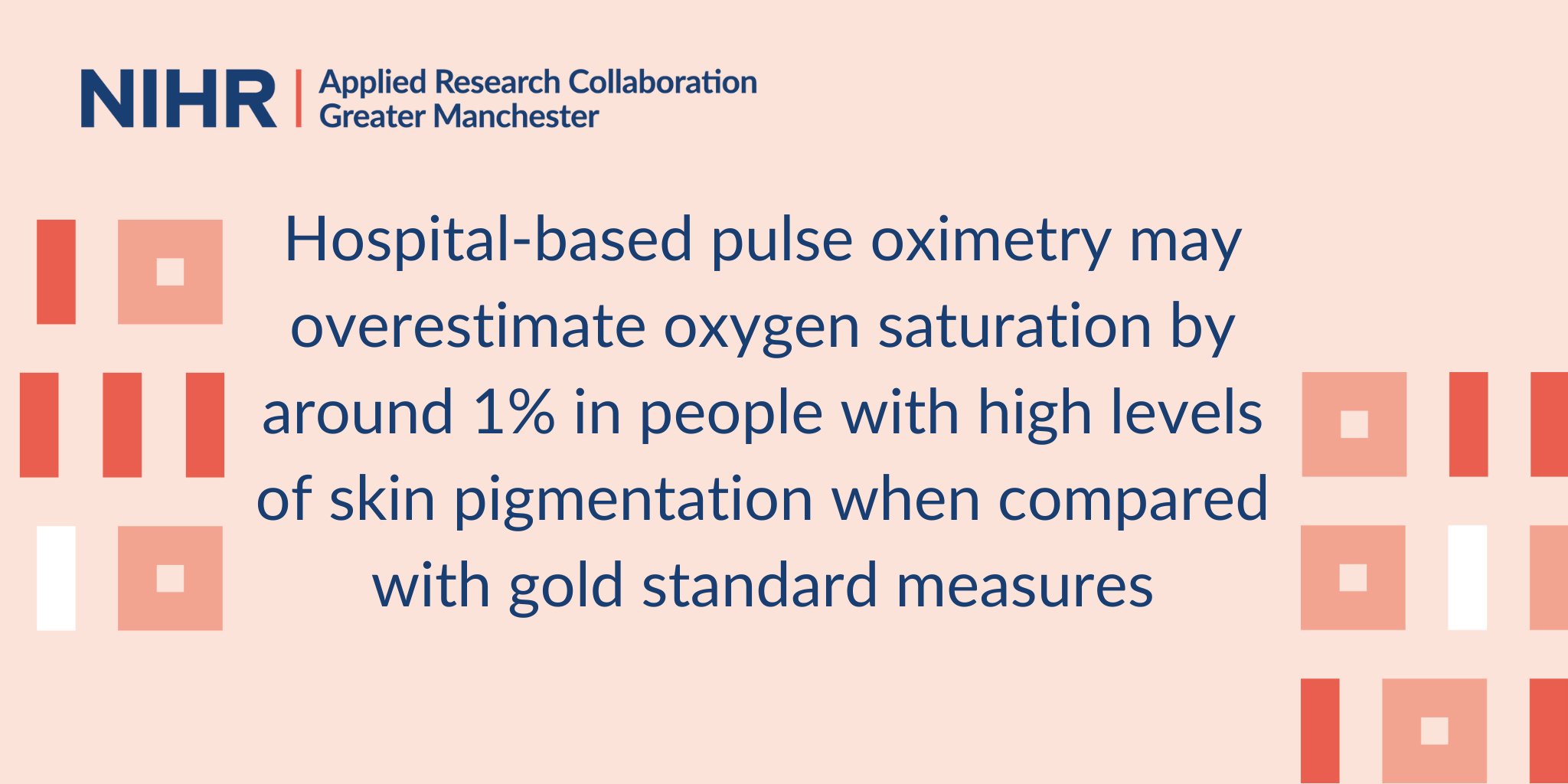 Pulse oximeters may overestimate blood oxygen saturation for people with high levels of skin pigmentation in hospital settings compared with gold standard measures, according to research published by ARC North West Coast and ARC Greater Manchester.
During the COVID-19 pandemic, there have been concerns regarding potential bias in pulse oximetry measurements for people with high levels of skin pigmentation. In November 2021 the UK Health Secretary ordered a review into racial bias in medical devices including pulse oximeters.
The findings from this work have substantial implications. The overestimation identified at threshold values for diagnosis of hypoxaemia could lead to clinically important hypoxaemia remaining undetected and untreated.
For example, when using 92% as the threshold of diagnosing hypoxaemia, clinicians could consider a pulse oximetry reading of 93% as normal for a patient with high levels of skin pigmentation if the overestimate is disregarded. However, when the overestimate of 1% for this level of skin pigmentation is considered, the patient's true oxygen saturation could be around 92% and suggest a possible hypoxaemia.
Despite the clinical implications of the overestimation, the bias estimates met internationally recommended thresholds and UK standards. We considered that the currently recommended thresholds may need re-evaluation, and the use of more conservative criterion may have merit.
Findings support calls for the use of better calibrating algorithms within oximeter device software to address possible measurement bias. This review results offer some insights into the possible amount of bias to consider
The full findings of this work have been published in the BMC Medicine:
Shi C. Goodall M. Dumville J. Hill J. Norman G.Hamer O et al. The effects of skin pigmentation on the accuracy of pulse oximetry in measuring oxygen saturation: a systematic review and meta-analysis. BMC Medicine. (2022) 20:267
---