Public Adviser Update December 2020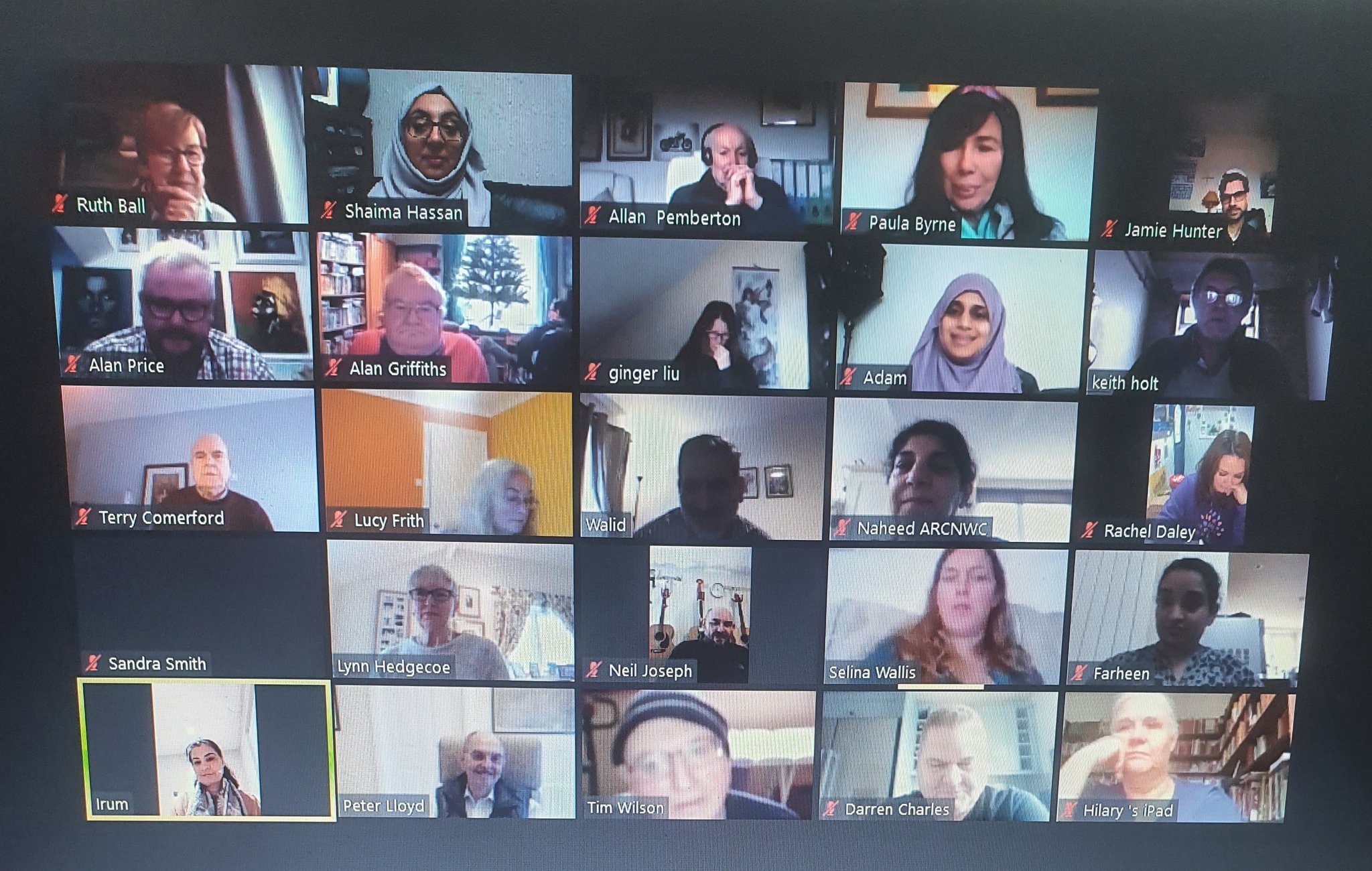 Forum
Thank you to all of our Public Advisers who attended our Forum in December (pictured, above). Great to see so many of you and we hope the session provided by the University of Liverpool's Dr Paula Byrne outlining elements of theory, qualitative and quantitative techniques in response to research questions proved useful. The research questions produced on the day were very interesting!
Presentation
Well done to ARC NWC public advisers Jamie Hunter and Neil Joseph for presenting their poster called "Whose Health Inequalities Is It Anyway?" at the Liverpool Health Partners' A Starting Well Community Involvement and Engagement (CIE) event, held virtually on Monday 30th November. More than thirty people attended the event from across the Liverpool Health Partnership. The event included a number of presentations from key individuals, showing the breadth and depth of experience. The day concluded with breakout sessions to discuss how a CIE network might work in the future and key priorities. A further Living Well, Community Involvement and Engagement event is being planned for February, for more information about any of the CIE work please contact Carianne.hunt@liverpool.ac.uk or Elizabeth.collins@liverpool.ac.uk
Infographic
A new infographic on the work of the public advisers and how it integrates within the structure of ARC NWC is just being signed off and will be made available in January.
Roles for Advisers
The New Year will also see the introduction of new roles for interested Advisers in working even closer with our Theme staff – so watch this space!
---