Is Preston 'Building Back Better' post-Covid?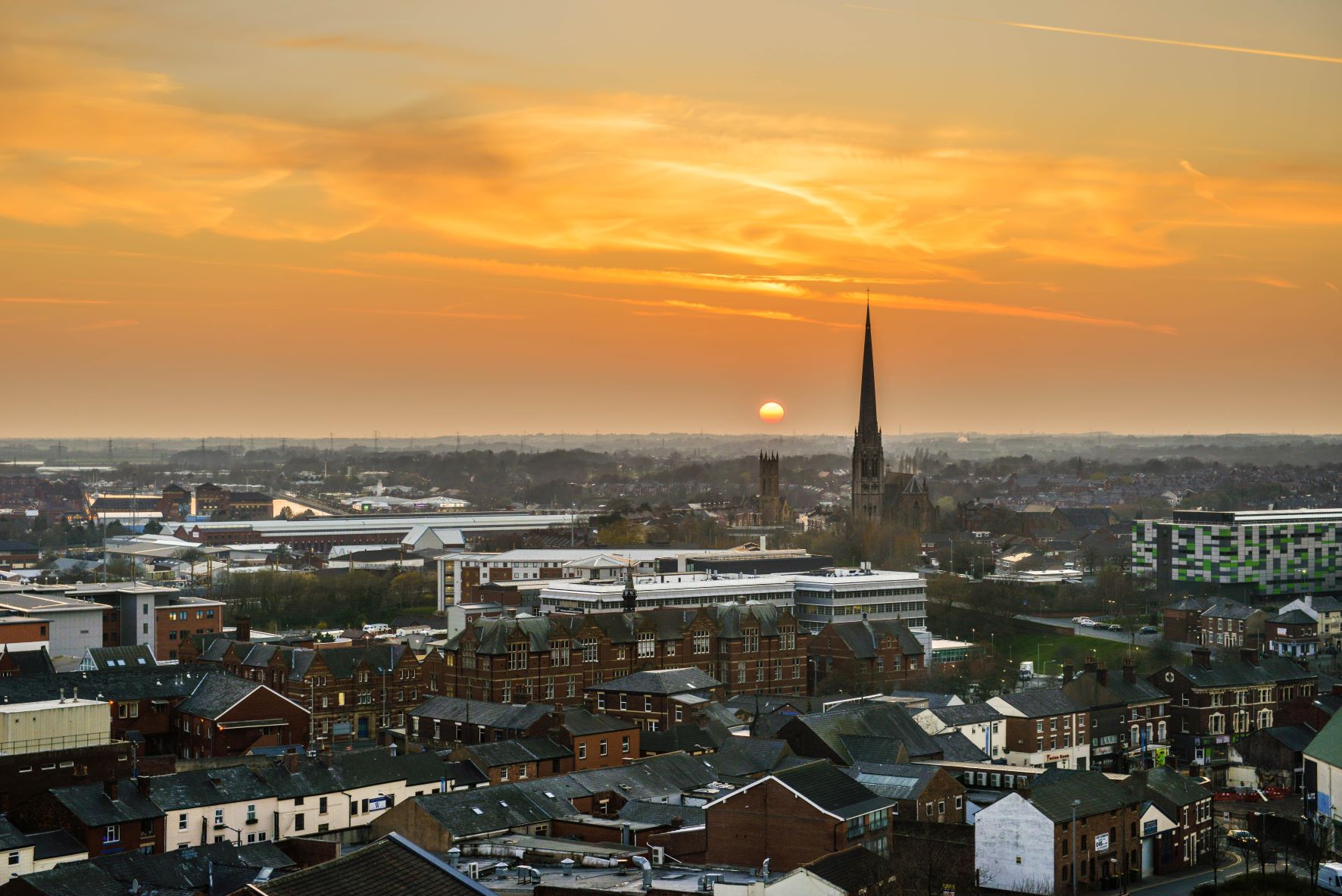 £600,000 awarded to study investigating if Preston holds the keys to 'Building Back Better' post-Covid
The National Institute for Health Research (NIHR) has invested £600,000 to investigate "The health and health inequalities impact of a place-based Community Wealth Initiative (CWI)" which has become known nationally as 'the Preston Model'.
Community Wealth Initiatives offer an opportunity for local people to take back control, to ensure that the benefits of local growth are invested in their local areas, are used to support investment in productive economic activities and that people and their local institutions can work together on an agenda of shared benefit. A video explaining how such models work produced by the Centre for Local Economic Strategies (CLES) is available here.
The new piece of research will be led by Professor Ben Barr who heads up the Improving Population Health theme of the NIHR Applied Research Collaboration North West Coast (ARC NWC), with involvement from UCLan, Lancaster University and CLES. Initially, the research will include people identified in the seven key Anchor institutions of the Preston CWI (Preston City Council, Lancashire County Council, Lancashire Constabulary, Lancashire Teaching Hospitals NHS Foundation Trust, University of Central Lancashire (UCLAN), Preston College and the Community Gateway Association) and a list of key enterprises provided by Preston City Council who have benefited from the CWI. A public advisory panel of residents in Preston will also be involved to provide insight from their lived experiences.
A key theme the research will set out to explore is how the Preston CWI could be a national template for 'building back better' post-covid, by drawing out policy, practice and research implications for future CWIs to maximise their benefits. Professor Ben Barr explained:
"The pandemic has brought into stark relief the health divide that exists between disadvantaged and affluent communities. These dramatic health differences reflect economic inequalities, and the government has committed to levelling up those communities whose life chances have been held back over recent decades. Previous attempts at economic regeneration, however, have not always led to health benefits. The Preston Community Wealth approach has the potential to transform the local economy so that it benefits the livelihoods and the health of all sections of the community. In this exciting research project, funded through a £600,000 grant from the National Institute for Health Research, we will be finding out whether this is the case and how to maximise the health benefits of this approach. This will enable other areas to adopt similar approaches to economic development that both reduce inequalities and improve health."
"As we come out of the COVID-19 pandemic, and deal with its long term health and economic consequences, we cannot return to the way things were before. There is an opportunity to not just build back better but to build back fairer. That will require a new economic model that has health and wellbeing at its centre, this project will contribute to that aim by identifying approaches to economic regeneration that lead to health improvements, particularly for those communities that have previously been left behind."
---