House of Memories Hits the Road with Mobile Museum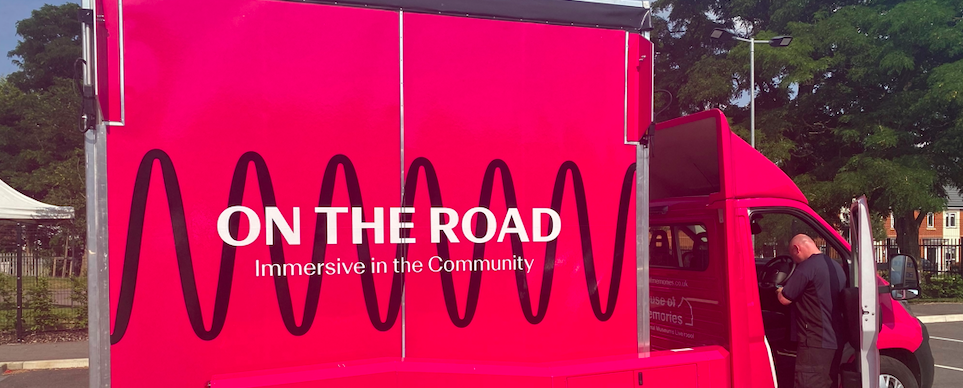 In this blog, Director of the House of Memories Carol Rogers tells of an innovative new approach to creating memorable experiences for vulnerable and socially isolated people. Images courtesy of © Gareth Jones.
House of Memories On The Road is National Museums Liverpool's new touring 30-metre square mobile museum that opens up into an immersive cinema and activity space.
Building on the success of the My House of Memories app, On The Road is the UK's first ever immersive, mobile museum experience – designed to create memorable experiences for vulnerable and socially isolated people, as well as those living with dementia. Taking the form of a 30 square metre mobile classroom that opens up into an immersive cinema and exhibition space, the vehicle has the ability to meet people in their neighbourhoods – in settings such as care homes, community centres or even local supermarket car parks.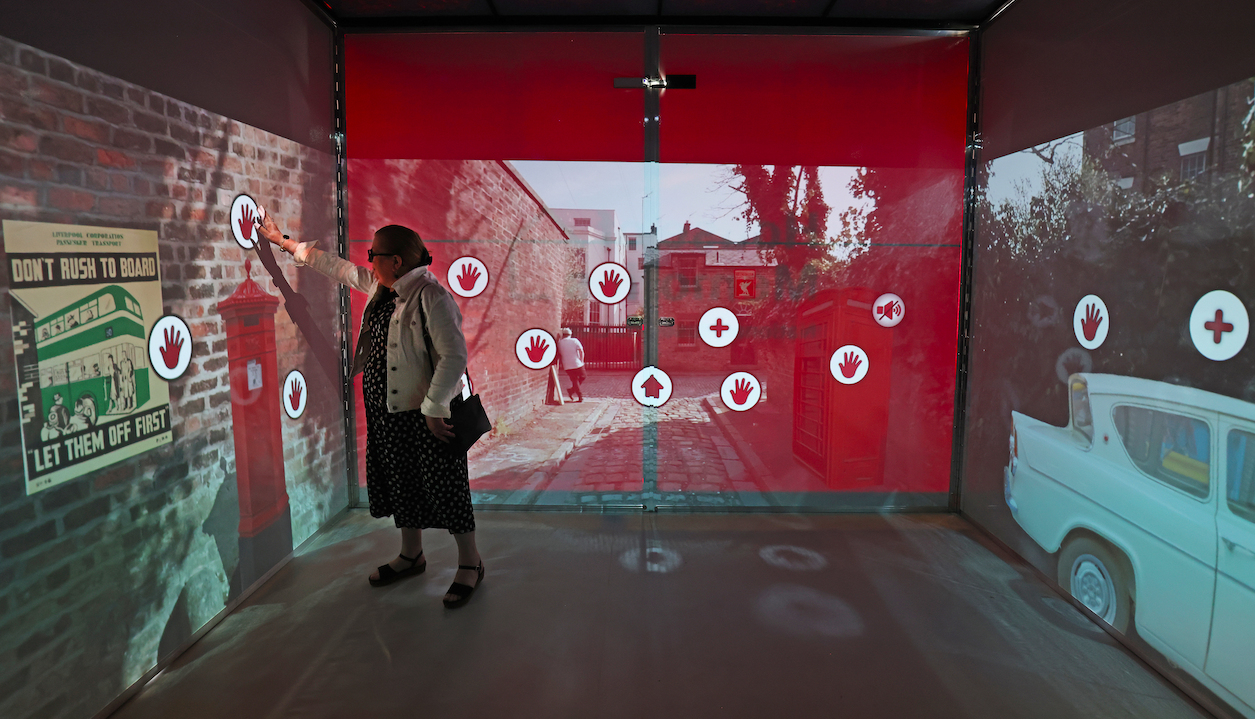 The idea for House of Memories On The Road came about as a response to the Covid-19 Pandemic. We've all had a real experience of social isolation and loneliness as a result of the recent lockdowns, but for many older people or those living with dementia, this is their daily reality all the time – it's our goal to tackle this head on.
The My House of Memories app, which has been downloaded more than 35,000 times and has over 25,500 users who have taken part in almost 86,600 activity sessions since its launch in 2014, really brings people's memories to life – prompting conversations and discussion. We've had some great engagement, but the app can't find everyone. With On The Road, we wanted to find a way of taking a 3D museum experience into neighbourhoods.
Using digital technology and transported on a specially constructed vehicle, House of Memories On The Road recreates the sights, sounds and smells of the past through a virtual 'front door', with experiences ranging from a trip on Liverpool's Overhead Railway and a visit to a 1950's grocery store, to a virtual day out at the seaside or a forest. Users can safely interact with the visuals of the experience, giving them the chance to take a deep dive into the areas they want to explore further. The experiences are based on National Museums Liverpool's extensive collections, meaning we really are bringing the museum to you.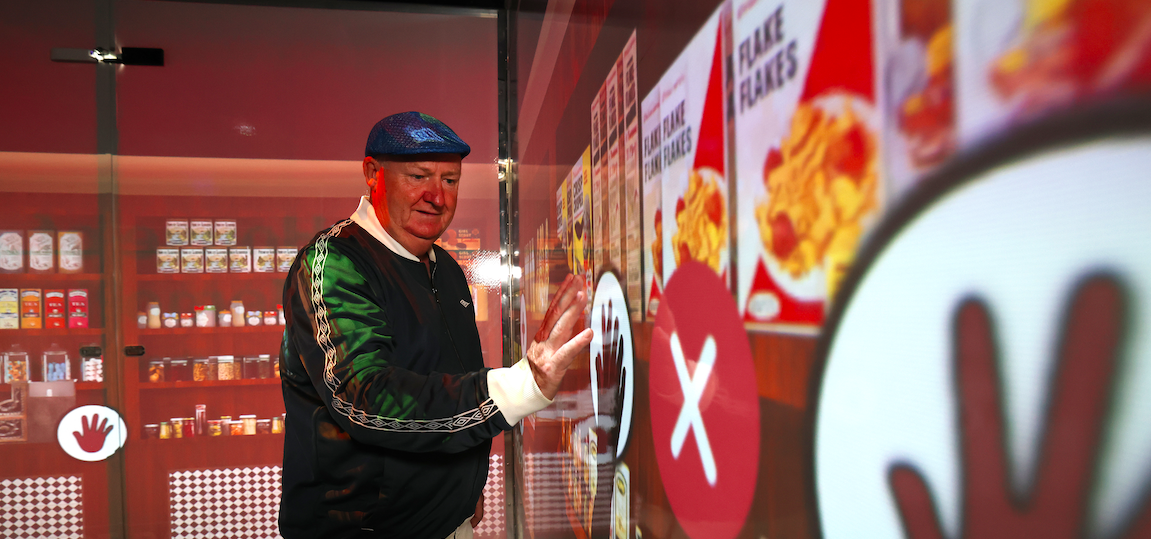 We want to position this programme as a valuable community asset that encourages shared histories and understandings of cultural diversity. It is our hope that On The Road means we can empower those living with dementia to recognise their continued contribution to society, as well as engage both young and older people to create a digital experience that is shared – with the potential to target hard to reach and disadvantaged children, young people, elders and families.
At National Museums Liverpool, our mission is to create memorable experiences for everyone, challenging expectations. This is a great starting point to also consider what excellence in care could look like – with access to culture, art and creativity considered as an automatic entitlement that is essential to wellbeing and expression. By inviting members of the workforce into a museum space, many of whom have not visited before, we can open people's eyes to new possibilities and new ways of working. This is a tangible and practical way in which we can support a positive change within the care sector. A person-centred approach to care is central to the House of Memories' approach, recognising that a person's individual histories, memories, likes and dislikes can be valuable in forging connections and enhancing communication through meaningful activities.
We offer a wide range of training, access to resources, and museum-based activities to enable carers to provide person-centred care for people living with dementia. You can find out more information on everything we do at www.houseofmemories.co.uk.You can view a trailer of House of Memories On The Road here.
If you want to find out more about House of Memories and their On The Road mobile museum, why not listen to the latest The Ageing Scientist podcast here
---