Health Equity
As part of our work as NIHR CLAHRC NWC we focused on health, raising awareness amongst our staff, member organizations, and the public about health inequalities.
As NIHR ARC NWC now we are moving to the next stage by focusing on equity in health and social care and working towards implementation.
We have summarized our vision in the Health Equity Mainstreaming Strategy. To guide our work, we have translated that into a comprehensive Action Plan for 2021-2024 and organized our aims around four objectives:
Download the infographic by clicking here (thumbnail below).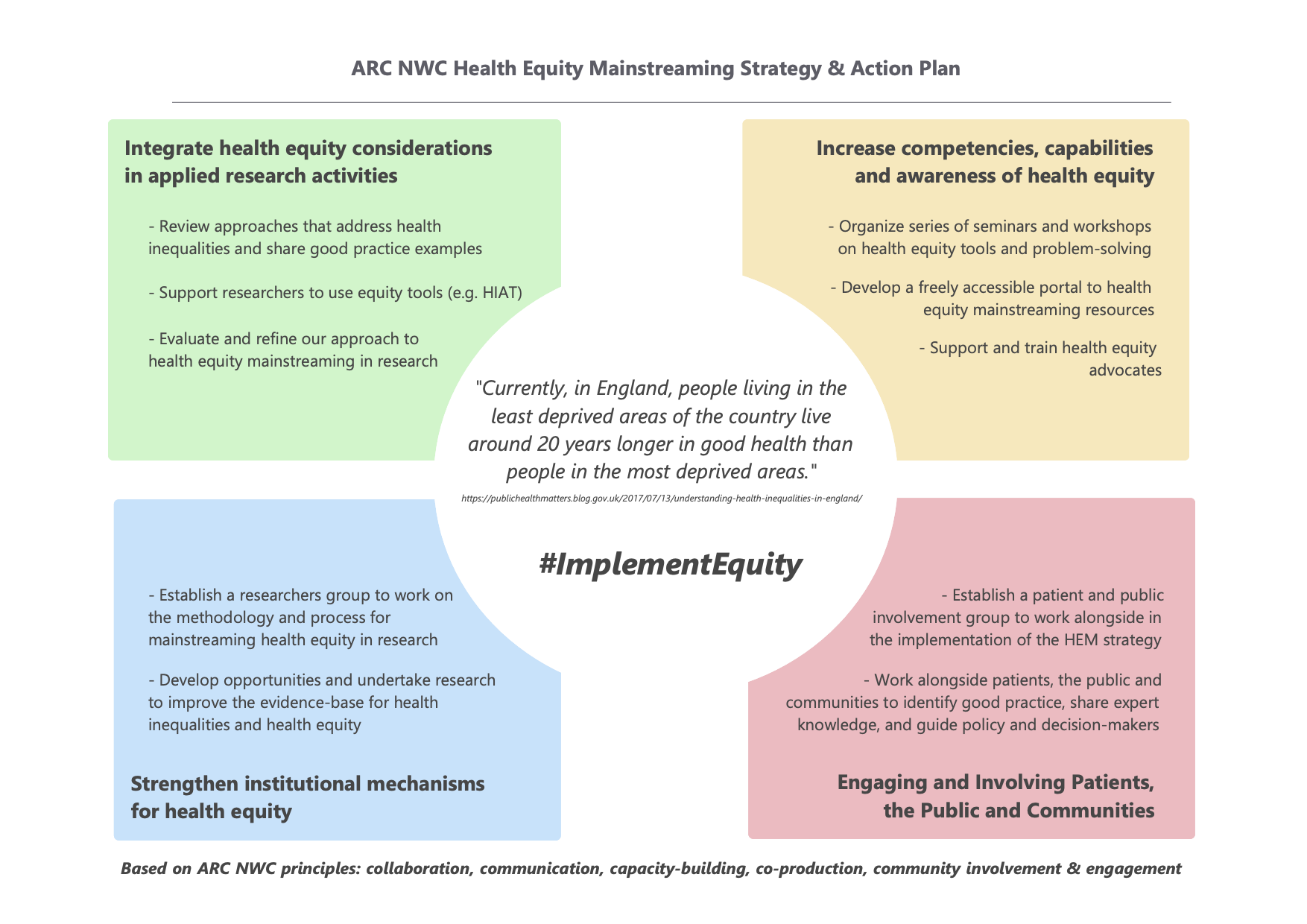 COPYRIGHT
All materials on this site are the property of the NIHR and ARC NWC unless stated otherwise and are covered by the rules of Crown Copyright.
You are encouraged to use and re-use the information that is available on this site freely and flexibly for personal learning purposes. If referencing or reusing you should acknowledge the copyright and source of the information
You are not permitted to reuse the information contained on this platform for commercial gain.
---