Improving Population Health Overview
The North West Coast has some of the worst health outcomes in England and this gap has widened in recent years with life expectancy flat-lining and infant mortality increasing in some disadvantaged areas. The IPH Theme will address the need for cost effective implementation through the rapid evaluation of natural experiments, modelling the likely impact of alternative policy options and developing practical tools for implementation.
Overview
The overarching aims of the theme are to:
·      Expand effective local action on the determinants of health and health inequalities.
·      Build capacity for rapid evaluation of public health action and translation of evidence into practice.
Short-term objectives (1-2 years)
·      To establish a community of practice supporting implementation and evaluation.
·      To co-design evaluation of existing implementation.
·      To scope the requirements for modelling.
·      To design implementation projects.
·      To use the ILRR and Household Survey findings to identify and co-create interventions targeting the priority local needs highlighted.
Medium-term objectives (3-4 years)
·      To develop capacity for evaluation in local agencies.
·      To complete high quality, generalisable evaluations of natural experiments in identified priority areas.
·      To develop a model providing estimates of the impact of alternative options in a key policy area.
·      To develop and test implementation guidance and tools.
Long-term objectives (5+ years).
·      To have improved the implementation of effective local and national action on the determinants of health and health inequalities.
Research Strategy
1.       Establishing a Community of Public Health Research and Practice (CPHRP) (Objectives 1,5,9)
We will develop the CPHRP to strengthen collaborations, develop skills and co-produce external funding proposals, and joint PhD projects. Priority areas for action will be agreed with LA and NHS partners. An initial scoping review will identify interventions appropriate for evaluation, modelling and implementation projects.
In year 1 we will:
·      Establish CPHRP.
·      Scope interventions appropriate for evaluation, modelling and implementation projects, informed by findings from CLAHRC NWC, such as the Household Health Survey.
2.       Real time – real world evaluation (Objectives 2,6,9)
Using methods for analyzing natural experiments and data infrastructure developed in CLAHRC NWC, we will implement rapid evaluations of the effectiveness and cost effectiveness of promising interventions identified in the scoping review. Partners have highlighted the following potential interventions for evaluation:
·      Supporting people with poor health into employment.
·      Healthy New Towns – building on prior work with Halton Lea Healthy New Town.
·      Air quality management and active travel policies in the city region.
·      Promoting physical activity via Sport England Local Delivery pilot.
·      The UNICEF Child Friendly Cities initiative in Liverpool. In year 1 we will:
·      Co-design natural experiment evaluation(s).
 
3.       Modelling the health and health inequalities impact of alternative intervention options (Objectives 3,7,9)
We will develop tools to model the effectiveness/cost-effectiveness of different intervention options within key policy areas. For example, this could build on the joint work of CLAHRC NWC and NIHR School for Public Health Research demonstrating the impact on physical activity of LA leisure facilities (Barr 2018).
In year 1 we will:
•                    Scope the need and requirements for a model in one key policy area.
 
4.       Implementing evidence-based public health interventions. (Objectives 4,8,9)
Partners will co-develop tools that support the adaption and uptake of evidence-based interventions. For example, working with LAs to support the effective implementation of strategies promoting smoke-free homes and environments.
In year 1 we will:
•         Support one implementation project using existing evidence to maximise impact.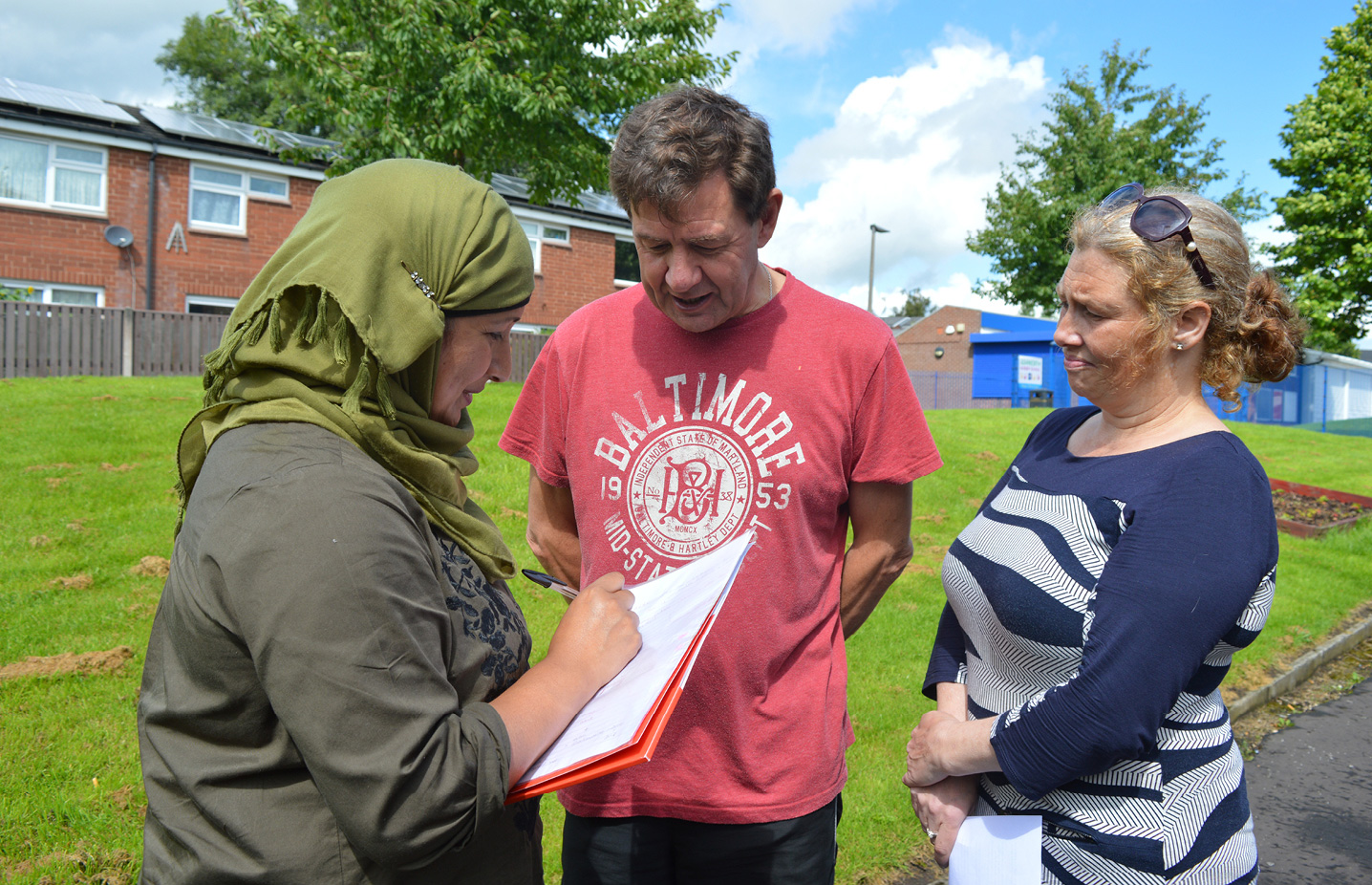 Proposed Outputs
The outputs will influence intervention design and investment decisions made by regional LAs and NHS, improving public health and reducing demand on health and social care services within 5-10 years. Outputs will include:
•                    Evaluations of at least 4 natural experiments generating robust generalisable evidence for the effectiveness of major public health programmes in the region.
•                    A series of co-produced implementation tools kits and workshops that will inform the implementation of evidence-based approaches.
•                    Interactive "natural experiment" evaluation and modelling web application will allow partners to run their own real time quasi-experimental evaluations of interventions targeting GP practices or neighbourhoods.
•                    Guidance for LA and NHS for evaluating natural experiments, sustaining the use of future natural experimentation to estimate the health effect of interventions.
Examples from theme team within CLAHRC NWC
Members of the ARC NWC IPH theme partnership have a strong track record of working together on public health research that directly improves public health. Examples include:
1.  Effective resource allocation to reduce health inequalities
Barr and Whitehead published the first evidence demonstrating the positive impact on health inequalities of the 2000-2010 DH policy of increasing NHS funding (~£80 billion/yr) to a greater extent in more deprived areas. This informed the design and implementation of NHS resource allocation formulae prioritising the allocation of NHS resources to more deprived areas and international recognition, by the WHO and others of the important role of resource allocation policies for the reduction of health inequalities.
2.        Modelling the impact of alternative policies to reduce the risk of non-communicable diseases Simulation models developed by Capewell & O'Flaherty have been used to understand the relative impact of alternative policy approaches on cardiovascular risk. These have influenced national policies including NICE Commissioning Guidance, European and American guidance, and have been adapted with Liverpool CCG and Liverpool City Council to inform local cardiovascular prevention strategies.
3.        Due North (Chair: Whitehead) Whitehead, Barr and Taylor Robinson brought together expertise from across the North of England to develop new approaches for tackling health inequalities. This programme of knowledge translation made the case for local actions to mitigate the impact of LA cuts and welfare reforms. Working with Liverpool CCG and City Council, Alder Hey Children's Hospital and voluntary sector partners, Taylor-Robinson helped inform and stimulate the Mayoral Summit on children's health in 2015, which led to the cancellation of the planned closure of the children's centres and work to develop a sustainable funding model for the centres. Subsequently, Due North work underpinned the 2017 Children's Transformation Plan for Liverpool; a health informatics strategy on child health for Merseyside and a vote by the City Council in December 2017 to start the process of Liverpool becoming a UNICEF Child Friendly City.
Contributing Researchers
Professor Simon Capewell
Professor Rhiannon Corcoran
Dr Kate Fleming
Professor Mark Gabbay
Professor Jason Halford
Professor Martin O'Flaherty
Dr Daniel Pope
Professor David Taylor-Robinson
Professor Dame Margaret Whitehead
Dr Paula Holland
Professor Bruce Hollingsworth
Dr Jo Knight
Dr Ben Taylor
Dr Mark Limmer
Professor Mark Dooris
Professor Soo Downe
Professor Mick McKeown
Liverpool John Moores University
Dr Lynne Boddy
Professor Harry Sumnall
PLDR Summary
The Place-Based Longitudinal Data Resource (PLDR) brings together datasets that track changes in the determinants of health and health outcomes, in places over time. These are used by researchers, local government, the NHS and the third sector to understand what works to improve public and health, what doesn't and what can cause harm.
---