Midwife Tisian delivers her research ideas to tackle health inequalities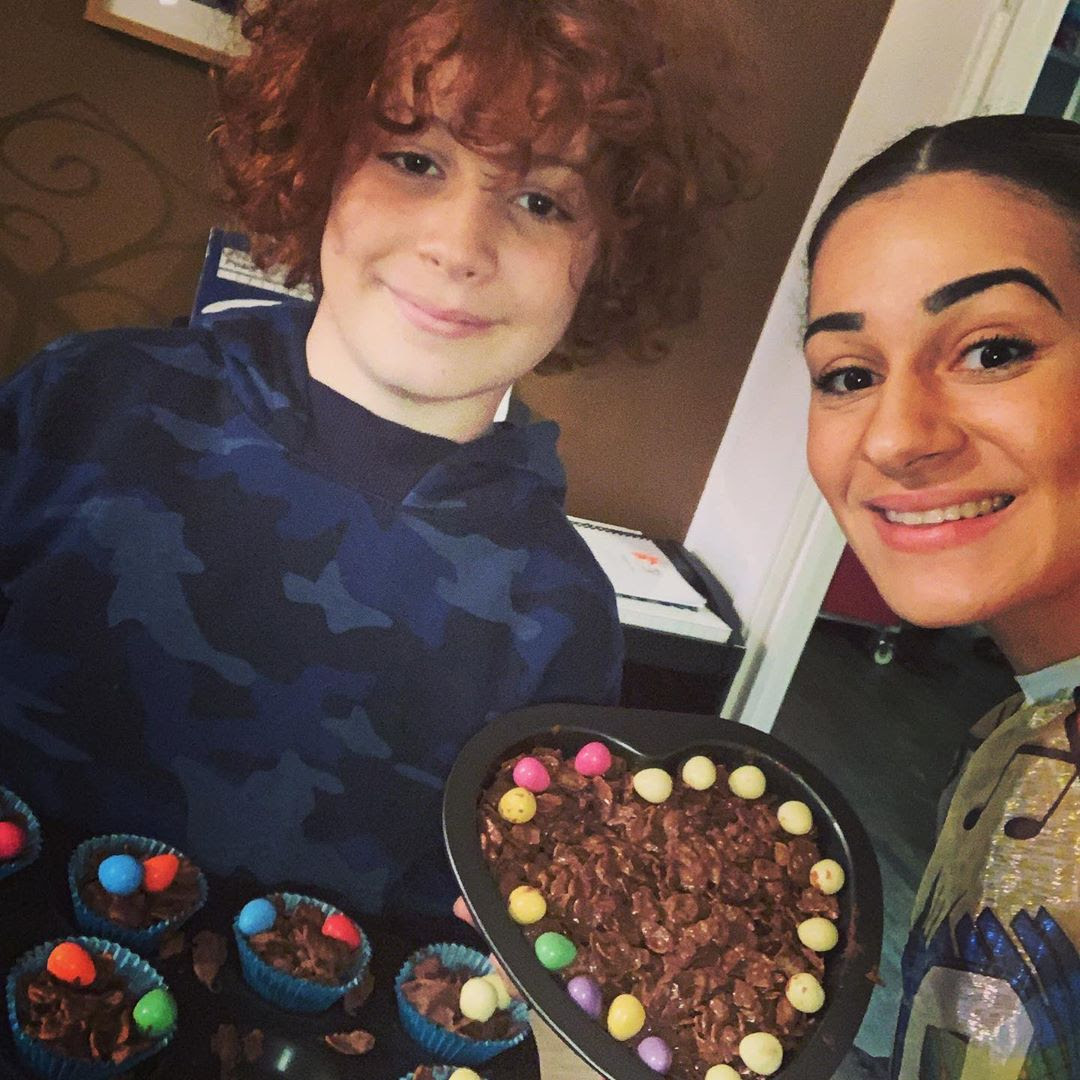 It was Jon Kabat-Zinn, a Professor of Medicine Emeritus at the University of Massachusetts Medical School and his wife, Myla Zinn, who coined the phrase "In giving birth to our babies, we may find that we give birth to new possibilities within ourselves."
To no one else does that seem more apt than new Applied Research Collaboration North West Coast (ARC NWC) student Tisian Lynskey-Wilkie.
Liverpool-born Tisian is currently the Local Maternity System (LMS) Prevention Lead for Cheshire & Merseyside (Maternity and Child). Overseen by NHS England, the LMS networks have been designed to bring together all those involved in providing and organising maternity care such as; midwives, obstetricians, service users, neonatal staff, managers, commissioners, public health, educators, perinatal mental health providers and GPs. One of the main aims of an LMS is to develop a local vision for improved maternity services and outcomes which ensures that there is access to services for women and their babies, regardless of where they live. A priority within their work is to focus on reduction of health inequalities and variations in standards of care. Both key points which share the spirit of ARC NWC i.e. collaboration and reducing health inequalities for North West populations.
It was this synergy which drove 29 year old Tisian to apply for an ARC NWC postgraduate doctoral degree (PhD) which would tackle health inequalities, based at the University of Central Lancashire.
Tisian is a registered midwife, having previously worked at Liverpool Women's Hospital, with an interest in maternal and infant nutrition and adapting public health to support healthier eating, weight management and lifestyles in pregnancy. This interest brought her to study public health nutrition, for a Masters degree, at Liverpool John Moores University.
Her passion for research stems from her belief that things can only improve in health services when a strong evidence base is provided for decision makers to consider. However her proposed PhD focus drills down to more than just the generic inequalities expectant mums can face.
Tisian said: "My three year course will focus on Exploring diet-related Health Inequalities in Pregnant Women. I am also an Associate Nutritionist and I see a lot of prescribed foods for pregnant women but what isn't always considered is the practicalities such as accessibility to food, affordability, impact of social deprivation on affordability, use of foodbanks etc and I want to investigate the take up of such advice and these issues in perceived richer and poorer areas of the North West. The socio-economic factors impacting on pregnant women and their accessibility to food, for both mother and child, is huge and is a subject I want to provide findings on and conclusions to share back within the maternity service networks in which I operate."
Support and supervision will be provided throughout Tisian's PhD from Dr Victoria Hall Moran, Dr Gill Thomson and Dr Heather Ohly (a previous CLAHRC PhD Student), at the University of Central Lancashire (UCLan).
Tisian is not entirely new to research however, with research already published on weight loss and pregnancy*. Other research achievements include an academic poster showcased at a regional mIdwifery conference and recently presented her food allergy qualitative systematic review at the International Maternity Expo.
Tisian's achievements go further than her current role of delivering strategic health improvement initiatives for women. Having founded a business called HydroBumps, which provides aqua-natal fitness training in sports centres across Merseyside, its success was acknowledged with a NatWest Enterprise Award (North West) in 2019.
Tisian's pride and joy is her son, Kaylib (pictured above left, with Tisian) whom she gave birth to at just the age for 18. She adds: "I've been on a journey as a single parent, but to see him turn 11 and be so happy while I've worked full time and pursued my research interests is something I am so proud of.
I get the work life balance right as I'm always playing board games with him and he loves it!"
Her next step to research success will be enthusiastically supported by ARC NWC. Tisian will be one of eight PhD' students, sponsored by ARC NWC, split across the University of Liverpool, UCLan and Lancaster University.
Colette Miller, ARC NWC Research Fellow (Capacity Building), was on Tisian's interview panel. She said: "Tisian demonstrated insight into the proposed research, particularly within the context of addressing health inequalities. Her motivation and passion to increase the evidence base, and translate the findings into improvements in practise, were clear. The ARC NWC team are looking forward to working with her and are sure she will be an asset, not only to the ARC NWC but also the NHS, as she continues her clinical academic career."
Tisian commences her PhD at UCLan on 1st July 2020.
* Lynskey-Wilkie T., MIDIRS Midwifery Digest. 26(3):321–325, 2016
---