Remote Working in Patient Public Involvement and Engagement Project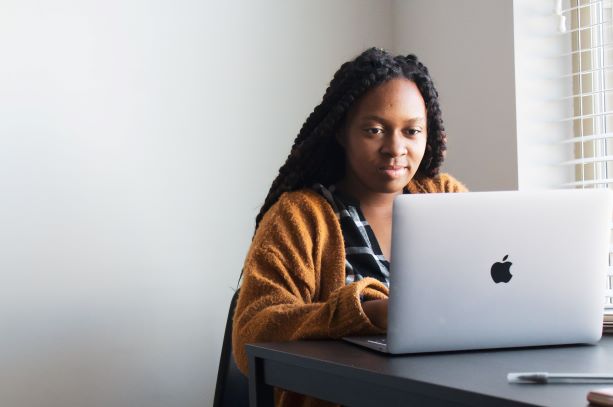 Exploring remote working practices for patient public involvement and engagement in health and social care research – responding to Covid-19 and rising health inequalities
This study aims to explore how we can facilitate and improve doing PPIE in health and social care research, without direct face-to-face contact and is funded by the UKRI ESRC and the ARC NWC.
We are running two online surveys one for public contributors/advisers and one for people working in PPIE, doing qualitative interviews with public contributors and doing a discrete choice experiment on preferences for different ways of working remotely.
How to get involved: Public contributors
Are you a public contributor? Have you been involved in patient public involvement and engagement (PPIE) activities in health and/or social care research? If so, we would like to invite you to participate in an online survey on remote (non-face-to-face) working in PPIE.
This is a survey ONLY for public contributors/advisers/experts by experience, who have been involved in PPIE in health and social care research.
This is part of a study funded by the UKRI ESRC and the National Institute for Health Research ARC NWC at the University of Liverpool.
We are interested in how we can improve PPIE in health and social care research when it is done remotely, working with people without face-to-face contact i.e. online or using mobile phones.
We want to know what people like and don't like about online meetings and what support people need. If you are or have been a public contributor, we would like you to participate in this research project, by completing this survey, which should take no more than 20 minutes.
Before you decide whether to take part, we would like you to understand why the research is being done and what it would involve for you. Please take time to read through the study information at the beginning of the survey.
If you decided to take part, we will ask you to complete an online survey, which will take around 20 to minutes to complete. You can do the survey on a mobile phone, computer or tablet. The survey will be open for four weeks.
To participate please click the link here:
https://aberdeenhealth.qualtrics.com/jfe/form/SV_0d0OcGSHUzfsSBo
Or scan the QR code below.
On behalf of the Remote Working Team:
Lucy Frith, Mark Gabbay, Mark Goodall, Shaima Hassan, Muhammad Hussain, Verity Watson, Luis Loria Rebolledo

PPIE study
Patient public involvement and engagement (PPIE) in research can lay the groundwork for improving health care and services for all. This is especially the case for disadvantaged groups. First, PPIE can provide important information from affected communities, so that research is more relevant and acceptable to end users. This means that research is more likely to have positive health impacts. Second, PPIE can have personal benefits for public contributors by developing life and employment-skills and empowering individuals and communities.
During the Covid-19 pandemic, doing PPIE has also become more challenging. In April 2020, the Health Research Authority reported a significant decrease in PPIE in submitted projects. But even before the pandemic, there were concerns that PPIE was not sufficiently diverse. In 2019, an NIHR survey of public contributors found 'a lack of diversity in the community in terms of age and background' and addressing this is an NIHR priority.
The study has been prompted by the shift to remote, non-face-to-face, forms of working in PPIE brought on by Covid-19 prevention measures. Shielding and social distancing have changed the ways of involving the public in research (such as face-to-face meetings and events). But even with the eventual easing of lockdown, remote working is likely to continue. This creates particular challenges for ensuring access and engagement from all parts of society. There is a digital divide that maps onto existing socio-economic inequalities. PPIE conducted remotely has the potential to further disenfranchise already disadvantaged groups.
The study objectives are to:
1. Understand the barriers and facilitators to remote working, by:
a. Exploring public contributors and PPIE professionals' experiences of remote PPIE.
b. Exploring public contributors' preferences for different types of remote working.
2. Develop mechanisms for implementing improvements in remote working and ways to increase diversity in PPIE by:
a. Conducting a rapid review of research and 'how to guides'.
b. Developing training packages.
This is a mixed-methods study with: surveys, qualitative interviews, and a discrete choice experiment. We will produce an analysis of how remote working in PPIE is affected by socio-economic and health inequalities, make recommendations for improving practice and develop training packages. We will recruit public contributors involved in research projects across the UK: the NIHR, charities, universities and other research organisations and people involved professionally with PPIE. The findings will help us address the inequities of remote PPIE and inform policies that ensure everyone is able to have their say in research.
Study Team
Principal Investigator – Lucy Frith
Naheed Tahir
Professor Mark Gabbay
Dr Shaima Hassan
Dr Verity Watson
Dr Luis Loria
Dr Mark Goodall
Dr Adele Ring
Dr Katherine Abba
Dr Jenny Dowling
Paula Wheeler
For further information contact
rwppi@liverpool.ac.uk

---