NIHR Training Camp – Virtual 2022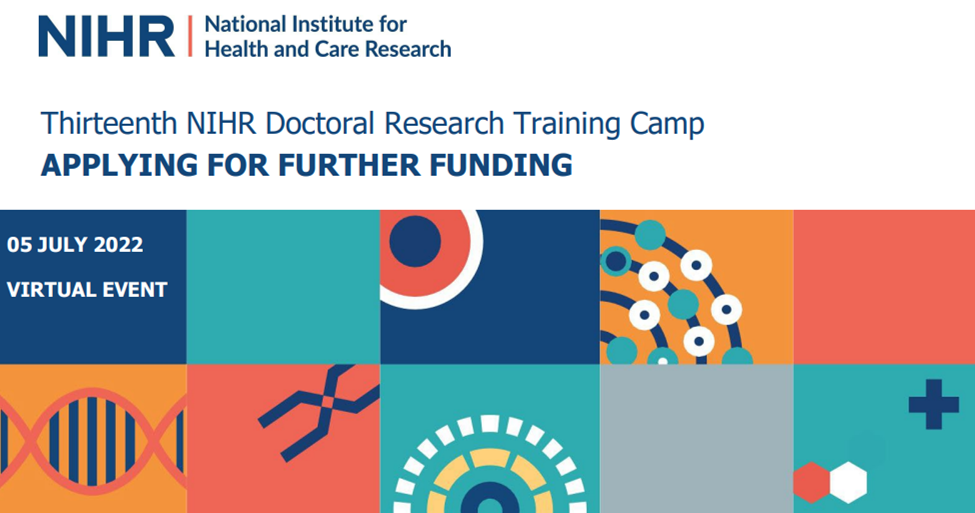 Following a successful trial at the September 2021 NIHR Academy Training Camp, the plenary sessions from the first day will again be live streamed and accessible on a Zoom Webinar on the 5 July 2022.
The event will include presentations on:
•How to sell yourself when applying for funding
•How to sell your project when applying for funding
•Effective patient and public involvement
•What funding panels are looking for in applications
This virtual element of the camp is open to all; the NIHR are keen that a wide range of trainees, early career researchers and Academy members are able to benefit from the Training Camp in this way.
Please note that the registration site will not open until 5 June. Individuals will just need to register for the virtual event in advance and they will be given the joining details.
Find out more here.
---