ARC NWC Seldom heard forum – Prisoners and Wellbeing
Creating an environment where ideas and views that reflect issues and needs experienced by seldom heard groups can be exchanged.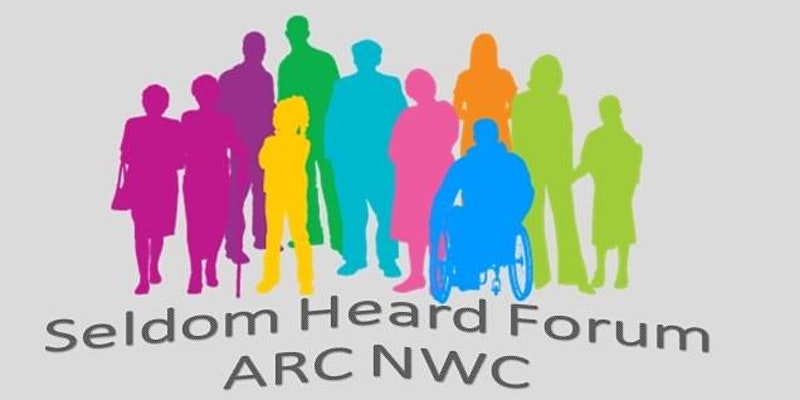 Join us in our ARC NWC Seldom Heard Forum on the 04th July 2022 at 1pm – 3pm.
The forum discussion will focus on seldom heard Prisoners' Wellbeing.
About this event
Seldom heard groups refers to under-represented individuals who potentially use health and social care services and are less likely to be heard by professionals, health services research and decision-makers. These groups include; people with disability, Minority Ethnic, Refugees/asylum seekers, Lesbian, Gay, Bisexual, Transgender, and Queer [LGBTQ} people, people who are homeless, young people, people with language barriers, communication impairment and geographically isolated, to give examples of a few.
Often people in seldom heard groups face multiple barriers affecting their engagement with health and social care services and inclusion in health research. This can start at an organisational level, whereby the process in reaching and engaging with such groups may be perceived as challenging due to the lack of understanding and awareness of the groups needs and absence of collaborative relationships across different networks of seldom heard groups.
The ARC NWC Seldom Heard Forum brings together representatives of seldom heard groups from across the North West Coast for the opportunity to share issues experienced by the groups they represent, good practice in managing those issues and discuss how best to enhance their inclusion in applied health research.
The forum encourages public members from these groups to share their experiences and the challenges they face and gives an opportunity to ARC NWC's public advisers to talk about how they represent diverse communities. This is followed by a panel discussion, to give attendees the opportunity to ask questions, offer suggestions and get involved in the programme.
The forum anticipates to establish an ongoing community of practice to collaborate, flag up/address unmet research issues and reach seldom heard groups.
This forum may be of interest to: clinicians, researchers, students, third sector organisations, practitioners and members of the public.
Much has happened over the last year in terms of driving collaborative working to address the health inequalities faced by those within the criminal justice system.
However, evidence suggests disparate health needs faced by those in or at risk of being in secure and detained settings, whereby they experience a disproportionately higher burden of illness, poorer access to treatment and prevention programmes, and problems with substance misuse. Furthermore, health concerns are often complicated by social issues, such as homelessness, unemployment and poor levels of education; and there is a growing cohort of older prisoners whose health and social care needs are increasing.
Incarceration also effects prisoners families and friends, and especially children as stigma can effect mental health and this has been described as 'a hidden sentence'
The forum discussion will include representatives from charities working with Prisoners and Wellbeing, sharing real life experiences, public members and others.
Register here: Eventbrite.
---